Jonathan Lapid - DUI Industry Leader
Jonathan Lapid is a criminal defence lawyer and DUI expert in the GTA with over 25 years of experience. A few years ago, a Brampton police officer called Jonathan to defend him on a DUI charge. Jonathan asked him how he found him and the officer said that after asking his police friends who they lose to in court, it was Jonathan's name that popped up again and again.
He has represented an NHL player, a Canadian Olympic athlete, police officers, lawyers, doctors, prominent senior executives, pilots and flight attendants, limousine drivers, factory workers and many other hard working Canadians.
If nothing else, this tells you that he's built a track record others take notice of and there's a reason why even the highest profile individuals entrust him with their cases.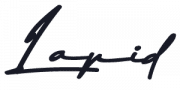 The Advantages of Speaking with
Jonathan Lapid
One of the Highest Success Rates

Free Initial Honest Case Assessment

Reasonable Fees With No Hidden Costs
Successfully Defended Hundreds of Clients

Criminal Lawyers Rely on Him for DUI Advice

Jonathan Himself Has 25 Years of Experience
DUI Lawyer in Toronto Who's Dedicated to Your Best Outcome
Being a DUI defence lawyer was my destiny. Don't get me wrong, I always knew I wanted to practice law from a very young age and sought that dream with doggedness and determination. But I never knew what kind of law I wanted to practice—until this path found me.
I'm a top-five lawyer throughout the entire industry who has won hundreds of DUI and impaired driving cases. I've also had many of my cases used as precedent in other cases and have been interviewed by Maclean's for their March 28th 2016 issue as well as having appeared on Global News for an expert legal opinion on the impaired driving case of former Maple Leaf, Rob Ramage.
25 Years of Experience
Focusing on DUI/DWI
The reason for my resounding success as a DUI defence lawyer is that I'm thorough and prepared. Each case is as crucial as the last and every client is my most important client.